Get Upto 10% off | Upto 30% off on orders above 799/- |

Get a free Surprise gift on orders above 1000/-
Gentle adhesive | 100% hypoallergenic |

Free shipping in India for all orders above ₹ 599



COVID 19 Update :

We have resumed business as usual | Shipping all over India.



OUR PRODUCTS
From fabulous eye makeup stencils to amazing body solutions, so much is possible through Shaperz®
TESTIMONIALS
SHAPERZ BEAUTY PRODUCTS ARE EXTREMELY USEFUL & UTILITARIAN. COST EFFECTIVE & HELPFUL. HELPS A BEGINNER TO ACHIEVE PRECISION EFFORTLESSLY & MOST IMPORTANTLY THE PRODUCT SAVES A LOT OF TIME. VERY GOOD & SMART PRODUCT.
- Priyal Hemani (Real Estate Consultant)
MY RIGHT EAR HOLE HAD BECOME QUITE BIG & MOST OF THE SMALL EARRINGS WOULD PASS THROUGH IT AND FALL & THE BIG EARRINGS WOULD GENERALLY DROOP. A FRIEND INTRODUCED ME TO THE SHAPERZ TAPE FOR THE EAR LOBE. IT'S JUST THE RIGHT PRODUCT, MY EARRINGS STAY RIGHT AT THEIR PLACE AND DON'T DROOP. MUST TRY!
- Aaushi Doshi (Lawyer)
BEING A MAKE UP ENTHUSIAST I ALWAYS GOT ASKED HOW TO PREVENT SHADOW SPILLING I CAME ACROSS SHAPERZ EYE SHADOW SHIELDS AND THE RESULT WAS PHENOMENAL. I HAD NO ISSUES, NO STICKINESS AFTER USE, NO SKIN PULLING AND ZERO SHADOW SPILL. THIS PRODUCT IS ALWAYS A PART OF MY MAKEUP KIT.
- Rikita Lakdawala (Makeup artist and Fashion designer)


FOR SOMEONE WHO FINDS IT DIFFICULT TO PUT AN EVEN EYELINER, SHAPERZ IS THE SOLUTION TO THE PROBLEM.
- Avisha Mehta (Consultant)
I'M A NOVICE WHEN IT COMES TO ALL THINGS MAKE UP AND SHAPERZ PRODUCTS (ESPECIALLY THE EYE MAKE UP STENCILS) ARE BASICALLY A BLESSING! THESE ARE HIGHLY RECOMMENDED FOR ANYONE WHO LOVES MAKE UP AND DOESN'T KNOW HOW TO APPLY IT OR FOR THOSE WHO DON'T HAVE THE PATIENCE TO MAKE YOUR EYE LINER EVEN! P.S. THE BEST PART IS THAT THEY'RE BUDGET FRIENDLY TOO!
- Prarthana Desai ( Entrepreneur)
I'VE USED THE SHAPERZ EYELINER STENCIL KIT FOR MY COLLEGE'S ANNUAL PARTY AND GOT COMPLIMENTS ON THE CAT EYE ALL NIGHT! IT COMPLETELY ACCENTUATED MY FACE AND MADE MY EYES POP. I DID NOT HAVE TO PUT ON MUCH MAKEUP AT ALL THAT NIGHT BECAUSE MY EYES LOOKED STRIKING. THE BEST PART WAS, IT ONLY TOOK ME 2 MINS TO ACHIEVE THAT LOOK AND WAS SUPER EASY TO USE! I EVER SINCE THEN I ONLY USE SHAPERZ AS PART OF MY MAKEUP ROUTINE. GOODBYE PANDA EYES AND ANXIETY-FILLED MAKEUP SESSIONS -- SHAPERZ CUTS DOWN YOUR MAKEUP TIME AND GIVES YOU THE PERFECT CAT EYE INSTANTLY!
- Chinmoi Nathan (MBA Student)


SHAPERZ PRODUCTS ARE SUPER USEFUL! THEY SIMPLIFY COMPLEX MAKE-UP ISSUES THAT WE ALL FACE AND REALLY SAVE TIME IN THE PROCESS. THE QUALITY OF THE PRODUCTS IS ALSO GREAT!
- Samira Chopra ( Business Owner )
MEET US
A proud all-women team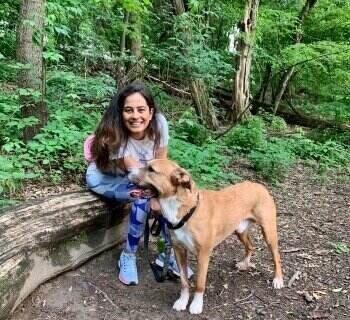 Kaushali Kanakia

Advisor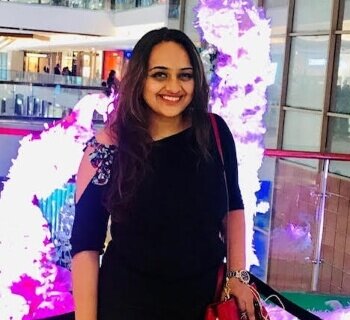 Monali Kanakia

Fashion Director
Amrita Kanakia

Community & Partnerships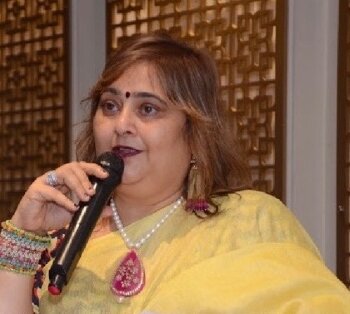 Rekha Kanakia

Community & Partnerships